REVOLUTIONARY BODY DESIGN AND CONSTRUCTION
With zero tip overs in more than 40 years, E-ONE's performance and safety is unmatched. Leading the way with advanced engineering and innovative design, every E-ONE aerial fire apparatus we manufacture comes loaded with features that enhance crew efficiency while keeping them safe.
E-One Aerials are expected to be stable, and that's precisely what you get with an E ONE. With its high strength welded aluminum construction the aerial will never rust or need re-painting. On the fireground, the angled corners and perimeter steps found on E-ONE platforms provide enhanced rescue capability.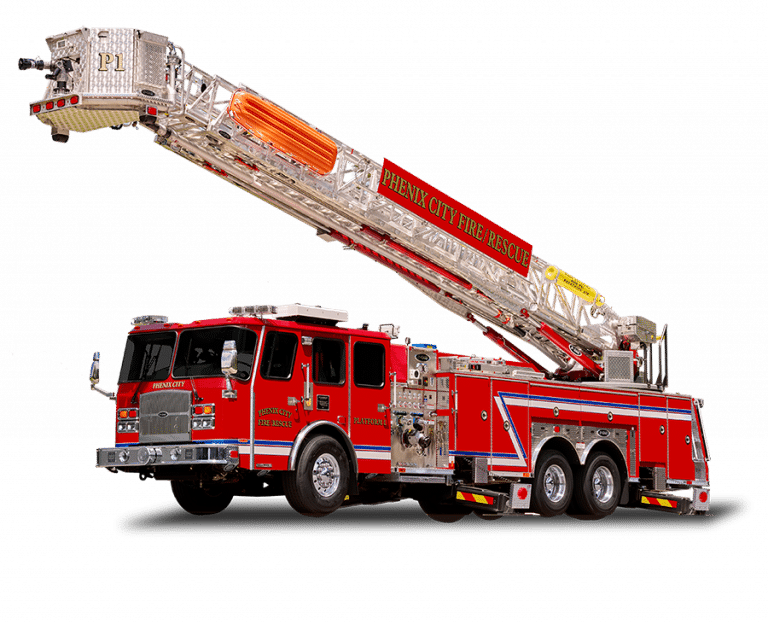 95-platform
E-ONE's 95-Platform has a proven reputation for durability and reliability. The welded extruded aluminum construction provides a low total cost of ownership. The bucket features angled corners and a perimeter step to provide excellent egress. Underneath the 95-Platform is the E-ONE exclusive integral torque box chassis for industry leading strength. The 245" wheelbase provides great maneuverability and aerial set-up is fast with it's 13'8" crisscross underslung outriggers.
hp 95 mid-mount platform
The HP 95 Mid-Mount platform is designed for departments that have travel height restrictions or prefer a centrally located turntable. The extruded aluminum aerial is exceptionally stable, and with only one set of extending stabilizers and auto-levelling system, is quick and easy to set up in tight locations. With waterway flows up to 2000 GPM and a large mid-ship pump, the HP 95 platform has excellent fire-fighting capability. The extruded aluminum body features a large ladder tunnel and 300-to-500-gallon tank.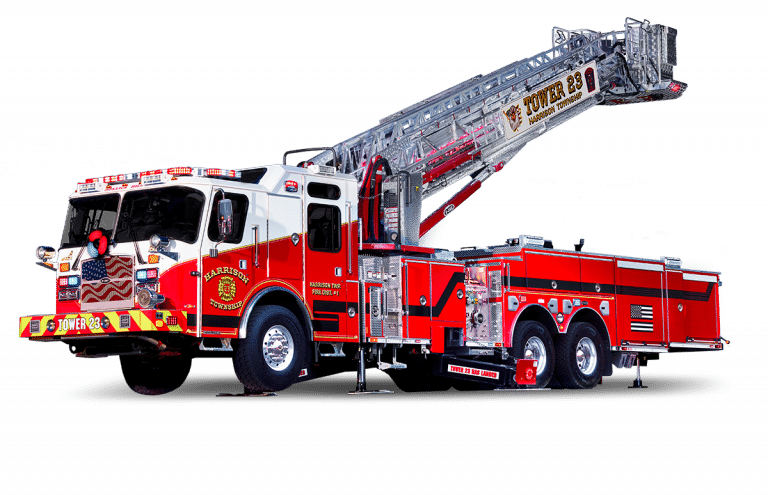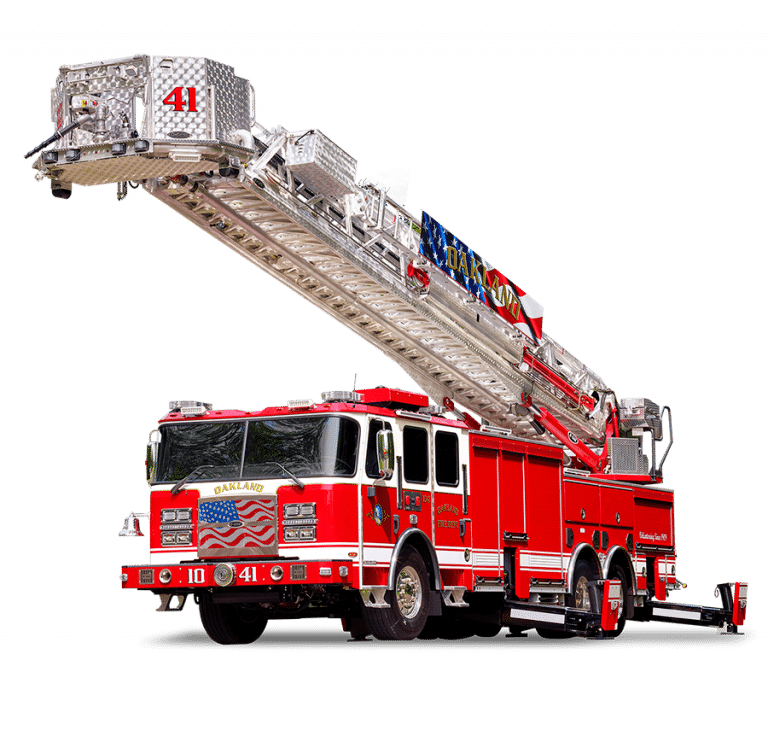 hp 100 platform
The innovative E-ONE HP 100 Platform features a welded extruded aluminum aerial. The large platform features front corner gates and a perimeter step that can be equipped with a single or dual monitors. The high strength integral torque box chassis provides a rock-solid foundation while the 15'6" crisscross under-slung outriggers provide outstanding stability. The optional short jack feature allows the unit to set up in tight places while also providing enhanced levelling capabilities for setting up on grades. This more than capable machine can handle both rescue and firefighting duties with ease.
hp 75
E-ONE's HP 75 features an extruded aluminum ladder that exceeds NFPA requirements with a 2.5:1 structural safety factor. In addition, the aluminum aerial will not rust, need painting, or require rung cover replacement. The HP 75 delivers lower life-cycle cost than other aerials on the market.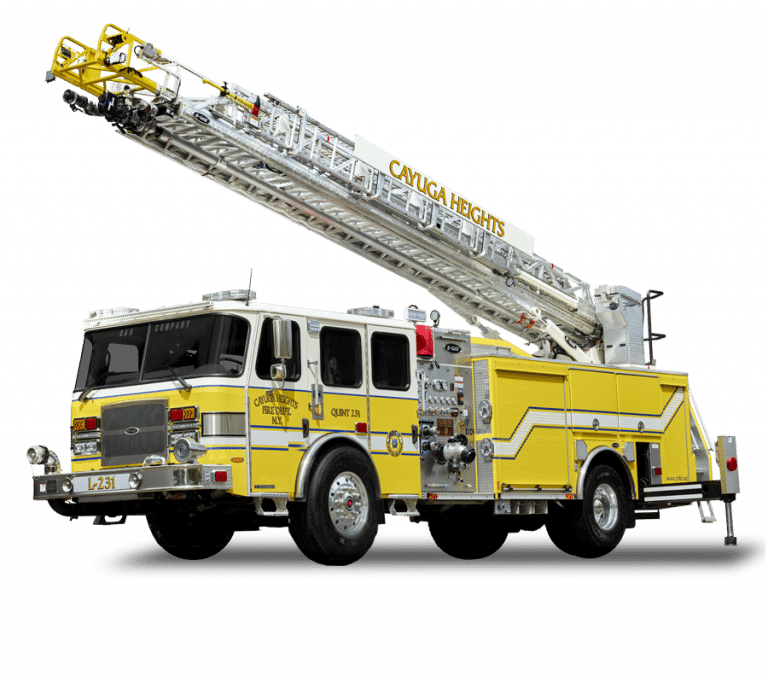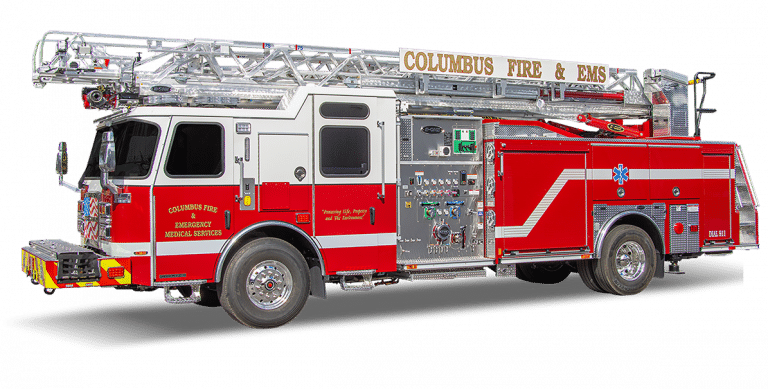 hp 78
E-ONE's HP 78 features a 750 lb tip load for increased rescue capability and additional reach of similar products in its class. The ToughTruss™ ladder design features extruded aluminum construction that exceeds NFPA's 1901 requirements with a 2.5 to 1 structural safety factor.
metro 100
100' Reach. Single axle. Truck company. From E-ONE, the innovator of aluminum aerials, comes the Metro 100 – a highly maneuverable aerial ladder with a 100' vertical reach. The LTH100 ladder is available with or without a pre-piped waterway.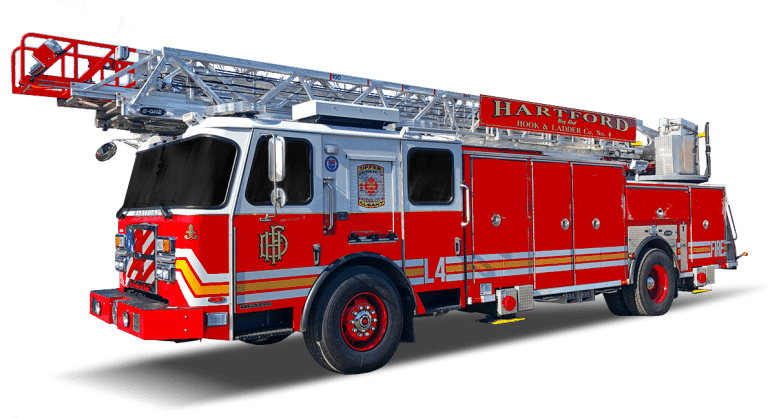 metro 100 quint
The Metro 100 Quint with HR 100 Ladder is compact and maneuverable for tight streets. It features criss-cross under-slung jacks that require very little space to deploy. Based on the proven HM 100/110 design, the Metro 100 Quint features the ToughTruss ladder design with up to a 750 lb tip load.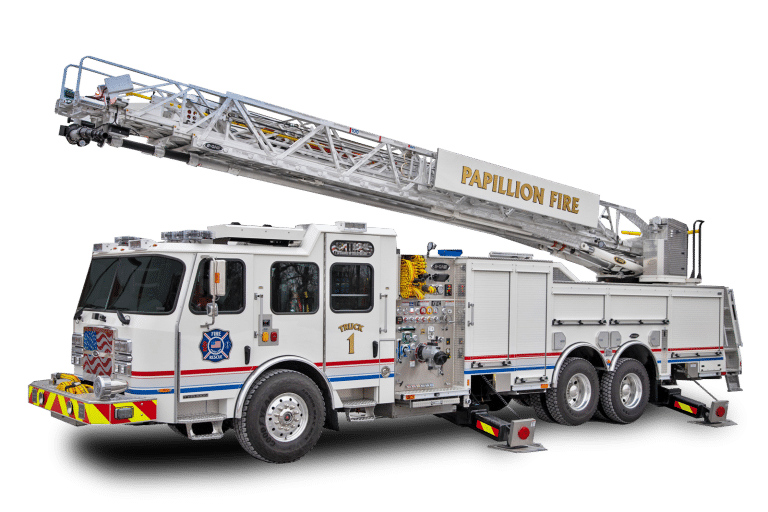 HR 100 TANDEM AXLE
The HR 100 with a tandem rear axle provides additional storage space and weight carrying than single rear axle units and is available as a Quint or Truck Company. The criss-cross under-slung jacks have a narrow 12' spread that require very little space to deploy. The aerial features the ToughTruss ladder design with a 500 lb tip load (wet or dry).
cr 100 ladder
If tip-load and low-angle performance top your list of "must haves," our CR 100 Ladder with an impressive 750 lb tip capacity for firefighters is your aerial. It utilizes our exclusive integral torque box chassis which provides a rock-solid foundation for the aerial. The crisscross under-slung jacks have a spread of only 13'8", take less space to deploy and allow for more storage space that H-Style outriggers.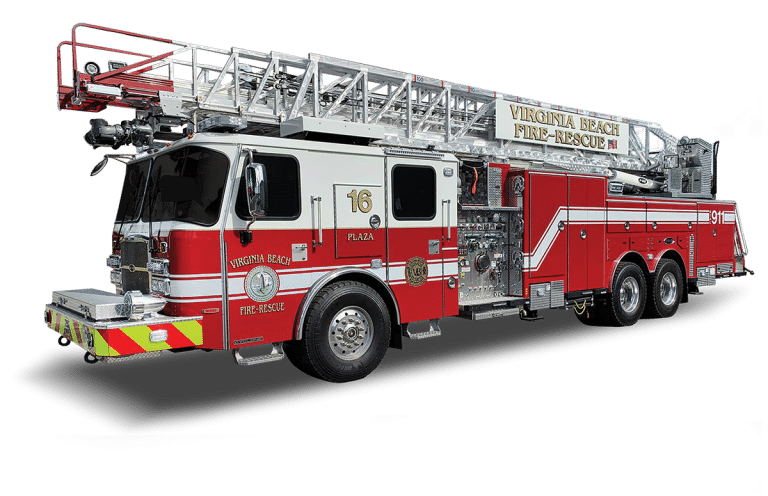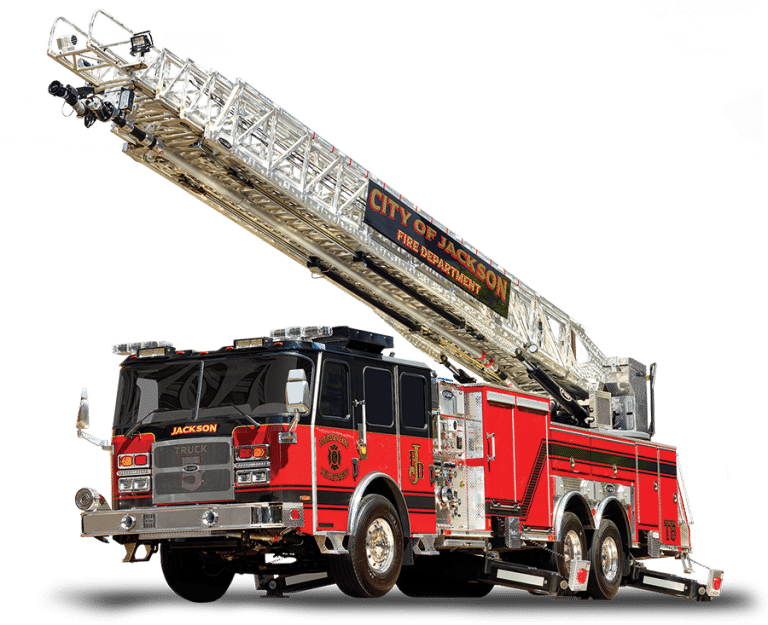 cr 137
Buildings aren't getting shorter. Fires don't have a maximum height limit. So why should your aerial ladder only be 100'? Reaching more than 13 stories high, the CR 137 is North America's tallest aerial ladder. And with its 13'8" crisscross under-slung stabilizers, the aerial sets up quick.
Perhaps the most impressive feature of the CR 137 is it's ability to reach a target that is 110' high AND 80' horizontally off the side while supporting a 750 lb personnel tip load.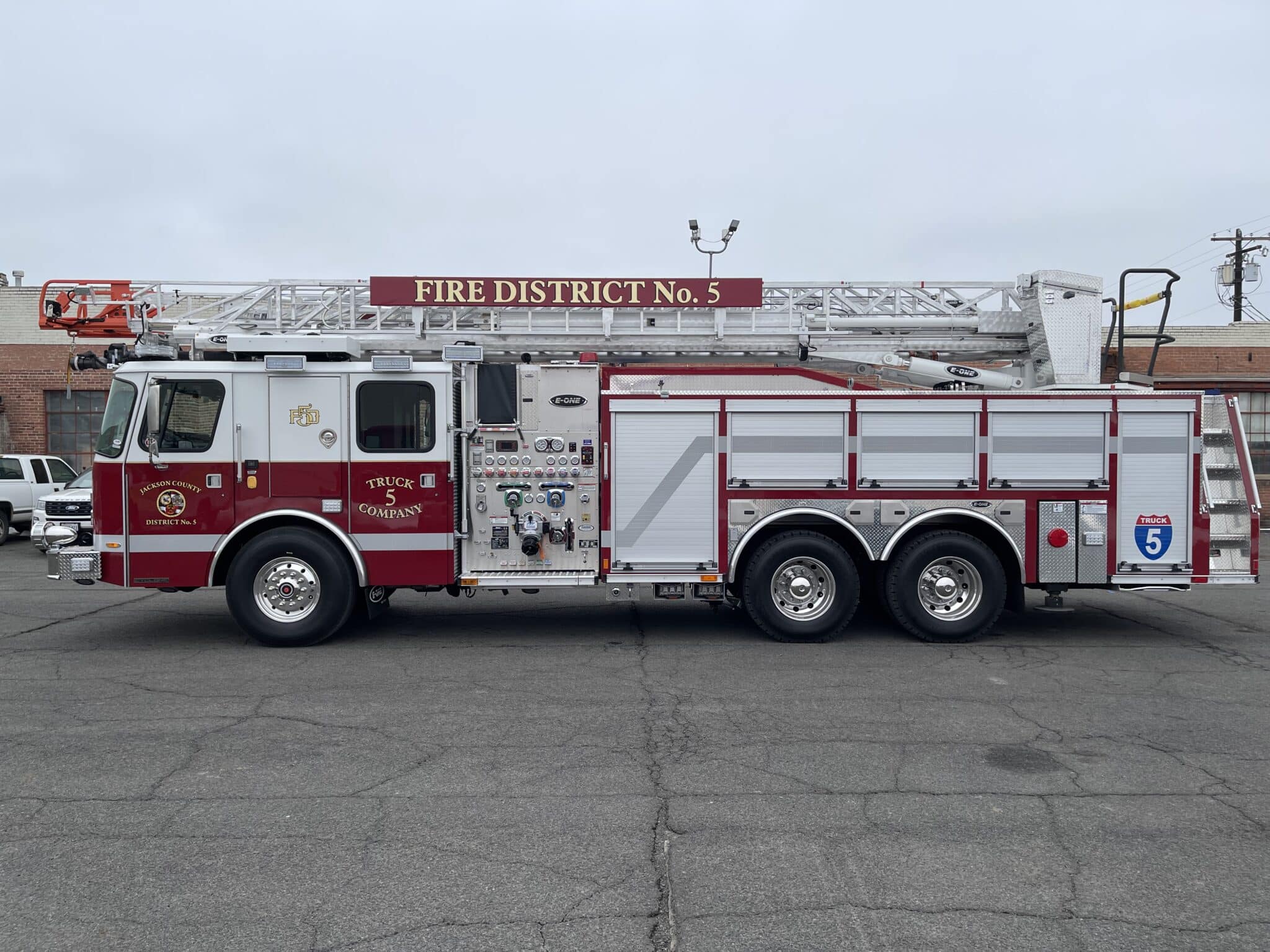 JACKSON COUNTY FIRE DISTRICT #5 (OR)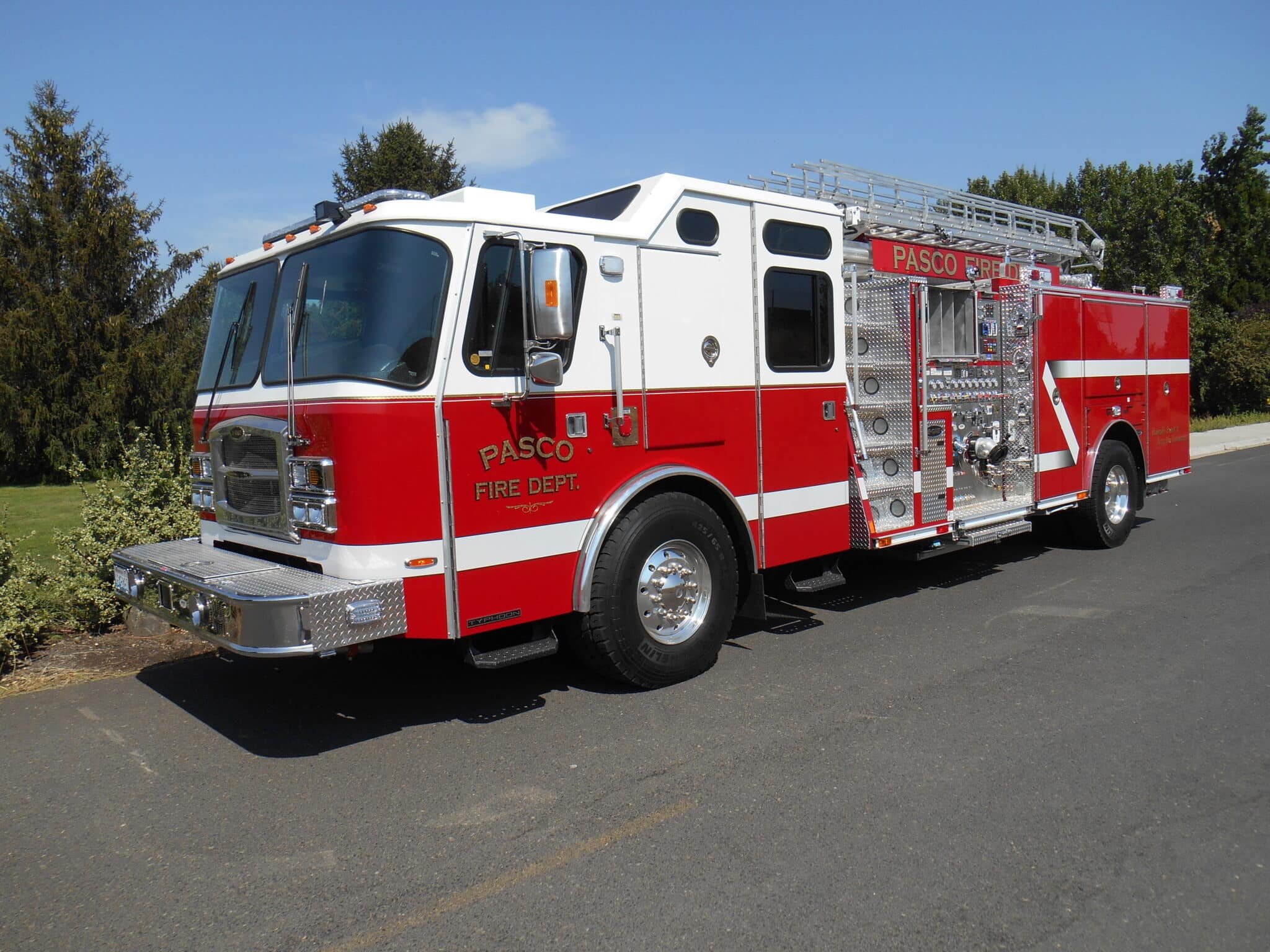 PASCO FIRE DEPARTMENT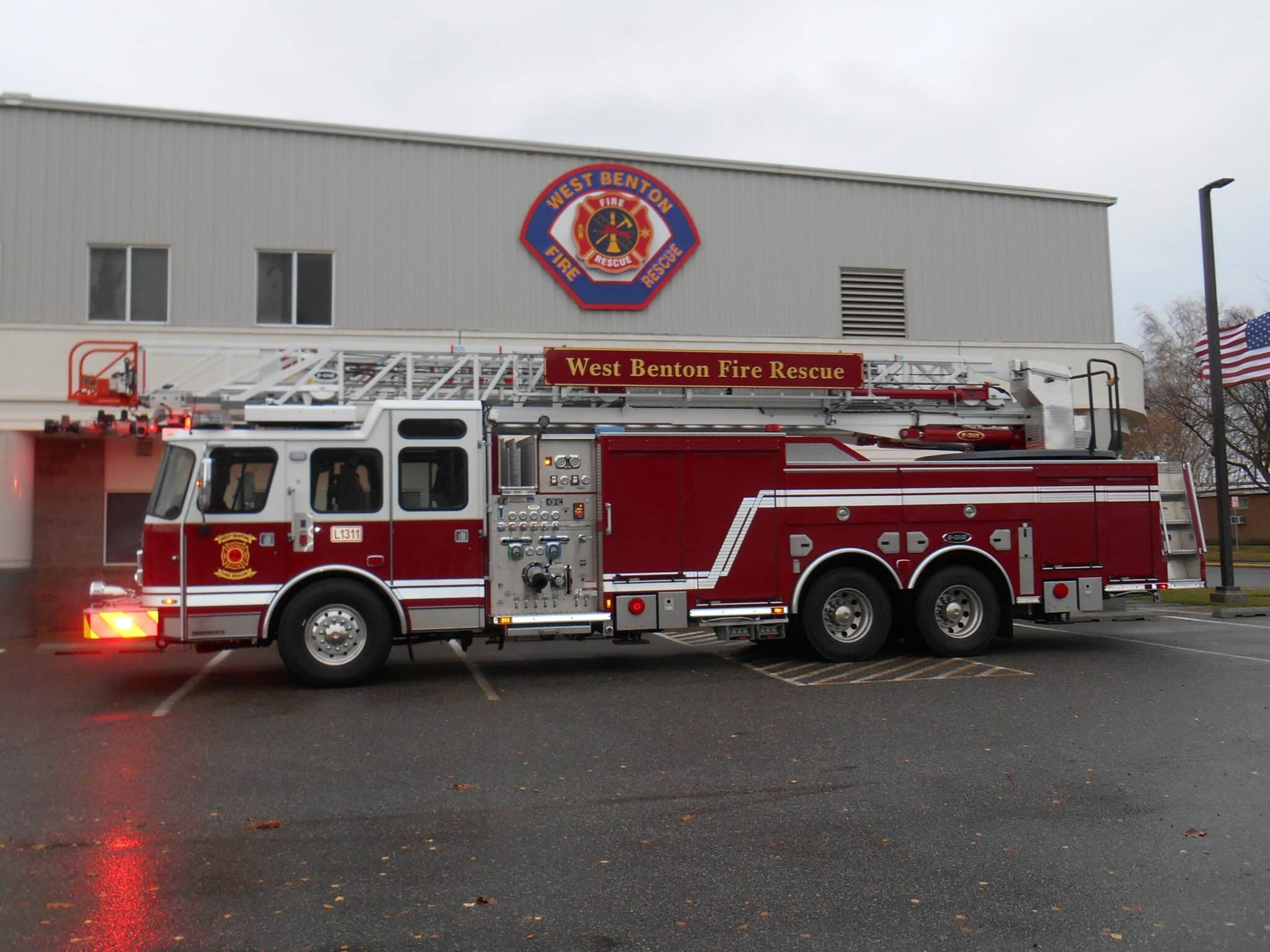 WEST BENTON FIRE & RESCUE