KME knows that the off-road is a specialized environment requiring specialized features. Features like heavy duty subframes to keep the body strong, flexible mounting systems to allow the body to move independently from the chassis or true pump-and-roll to allow a strong, steady fire attack while the truck moves at whatever speed the operator desires. KME has supplied apparatus to some of the most demanding wildland agencies and departments. More importantly, we've listened to them and learned from their experience. If you need a Wildland vehicle for your department, let KME put that experience to use for you in designing the truck that meets your needs.
A NEW GENERATION OF WILDLAND APPARATUS.
Fire Departments no longer have to choose between water mobility. The RidgeRunner™ brings you a large pumping capacity and a large water tank (up to 1000 gallons), combines with superior pump-and-roll, puts it in a short package with a tight wheelbase, and accessorizes it with all the NFPA 1901 pumper requirements. Whether it's on the highway, off road, in the forest, or up the driveway, the RidgeRunner™ is designed for the job.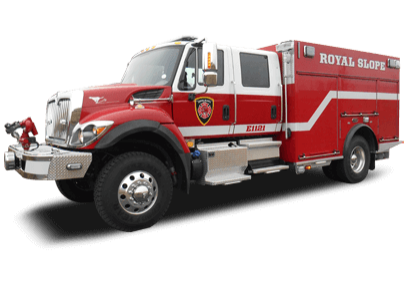 SUPERIOR PUMP CAPABILITY
Most manufacturers make you choose: you can have big pump capacity, but you have to stomp on the accelerator to get decent water pressure for rolling attack. Or you can have great rolling attack, but you can't move big water. That's not the case with the RidgeRunner™.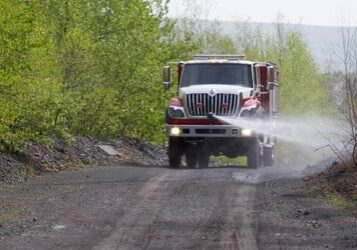 THE ULTIMATE TOOLBOX
Similar trucks are notorious for having small compartments. Not the RidgeRunner™. It features 29" deep compartments and 200 cubic feet of enclosed storage volume.The RidgeRunner™ has room for a full-length extension ladder, roof ladder, and folding ladder. This allows you to get full ISO credit as a pumper.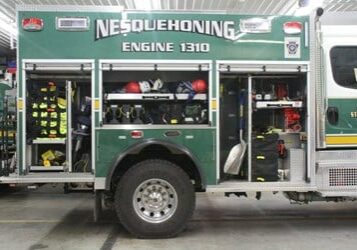 SURE-FOOTED PERFORMANCE
This truck has been tested to more than 30 degrees of tilt under the expected loading. While your performance will vary with your specific configuration and equipment, you can be sure that this truck is as comfortable off-road as can be. Regardless of the terrain or the weather you have to pass-through, this truck can get you there and back safely.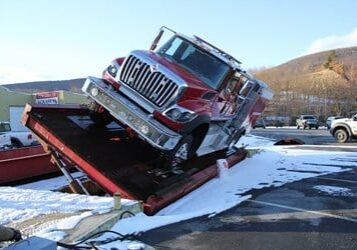 BUILT FOR YOU AND YOUR ENVIRONMENT.
KME Builds each Interface Unit to meet the specific needs and demands of the end user, because each fire department has particular requirements to accomplish their mission. With that in mind, KME builds the strongest bodies with spring mounts to compensate for your terrain, then offers both, stainless steel water tanks or poly water tanks to fit your preference. KME will design your apparatus to fulfill your wildland or structural fire fighting needs.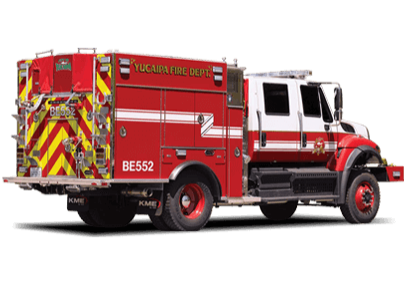 flexibility
KME has more flexibility and more range than any other manufacturer. Our apparatus can carry up to 750 gallon in the shortest wheelbase possible. Our engineers have found places for structural ladders and large hose loads. All apparatus have the ability to be NFPA 1906 compliant.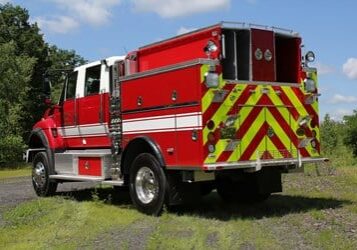 built for the load
Our bodies are designed on a heavy-duty subframe from there, we use spring mounts to keep the stress at the wheels from transferring into the body. Our water tanks and tank mounts are reinforced to provide extra strength and stress isolation. In addition, we test our units using our on-site tilt table, off-center twist equipment.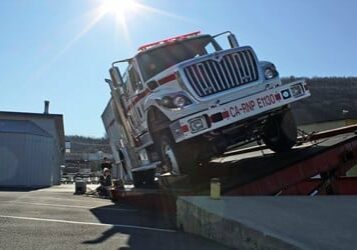 proven performance
KME has hundreds of specialty units in service designed for off road applications for some of the largest wildland response agencies in the country. With units designed to meet your specific agency requirements and custom configurations specific to your department, KME's apparatus performance is proven.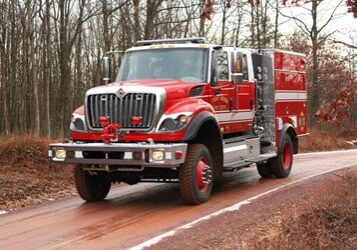 designed to move quickly
These units are multi-purpose, capable of not only Wildland attack, they can function as light rescue, initial attack, or medical support with the ability to be NFPA 1906 compliant. When properly designed and equipped, can meet all of the NWCG/FEMA/FIRESCOPE requirements for a Type 5, Type 6 or Type 7 Engine. Sometimes these units are pure Wildland, with features such as heavy-duty suspensions and tread plate bodies for durability off-road. KME has several base models to start with, including flatbed bodies, patrol bodies, and full light rescue style bodies. And we have a full library of options, including portable gas and diesel driven pumps, tank sizes, discharge locations, and off-road modifications. All of these units share the same design lineage with your larger units, so they will fit right at home with the rest of your KME fleet.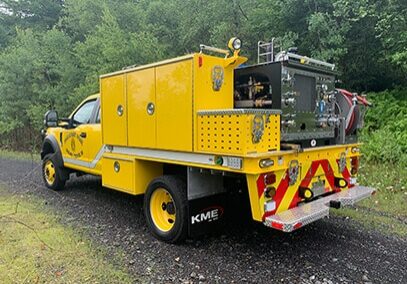 maximize storage space
Made to fearlessly travel off-road without the worry of damage.
Regardless of which body you choose, KME has a full library of options to equip it to your needs.
Quick attack units preserve space for the tank and pump in the center, but they have maximum storage space for whatever else you need to carry.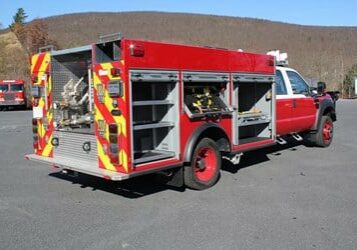 A TRUCK DOESN'T HAVE TO BE BIG TO BE EFFECTIVE.
These trucks are designed as more mobile counterparts to the full size pumper. Many departments use this type of unit to go where larger units can't – up a driveway, down a mountain path, on the shoulder of a freeway, or even to the backside of a garden apartment complex. The large pumps may be used for both attack and supply. These units are usually built to comply with NFPA 1901, but can also be equipped with most of the specialty off-road options from our Wildland quick attack line.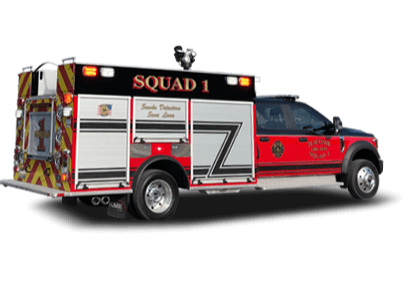 BODY CONFIGURATIONS TO MEET YOUR NEEDS
KME's all aluminum construction comes in several shapes and sizes. If you need maximum maneuverability, our 10' body fits on a 60" CA chassis and puts the pump controls in the front compartment. If you need more storage, our 109" body with a separate 34" pump house can feature seven full depth / full height compartments and internal ladder and hard hose storage. And all feature a fully modular construction with a heavy-duty aluminum subframe for maximum strength.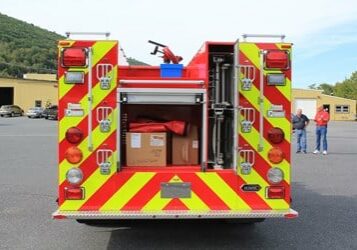 PUMPING POWER OF A BIG UNIT IN A SMALL PACKAGE
KME can provide full NFPA rated pumps from the leading U.S. pump manufacturers in capacities up to 1250 gpm. Our pump options include foam systems (including CAFS), LDH discharges, deck guns, hose reels, and multiple inlet connections almost anywhere on the truck. All of this is designed to allow you to move water like a larger unit without sacrificing the maneuverability of a smaller unit.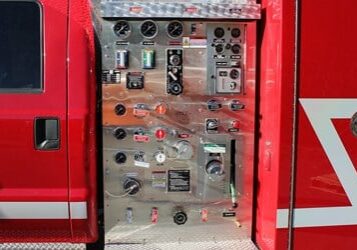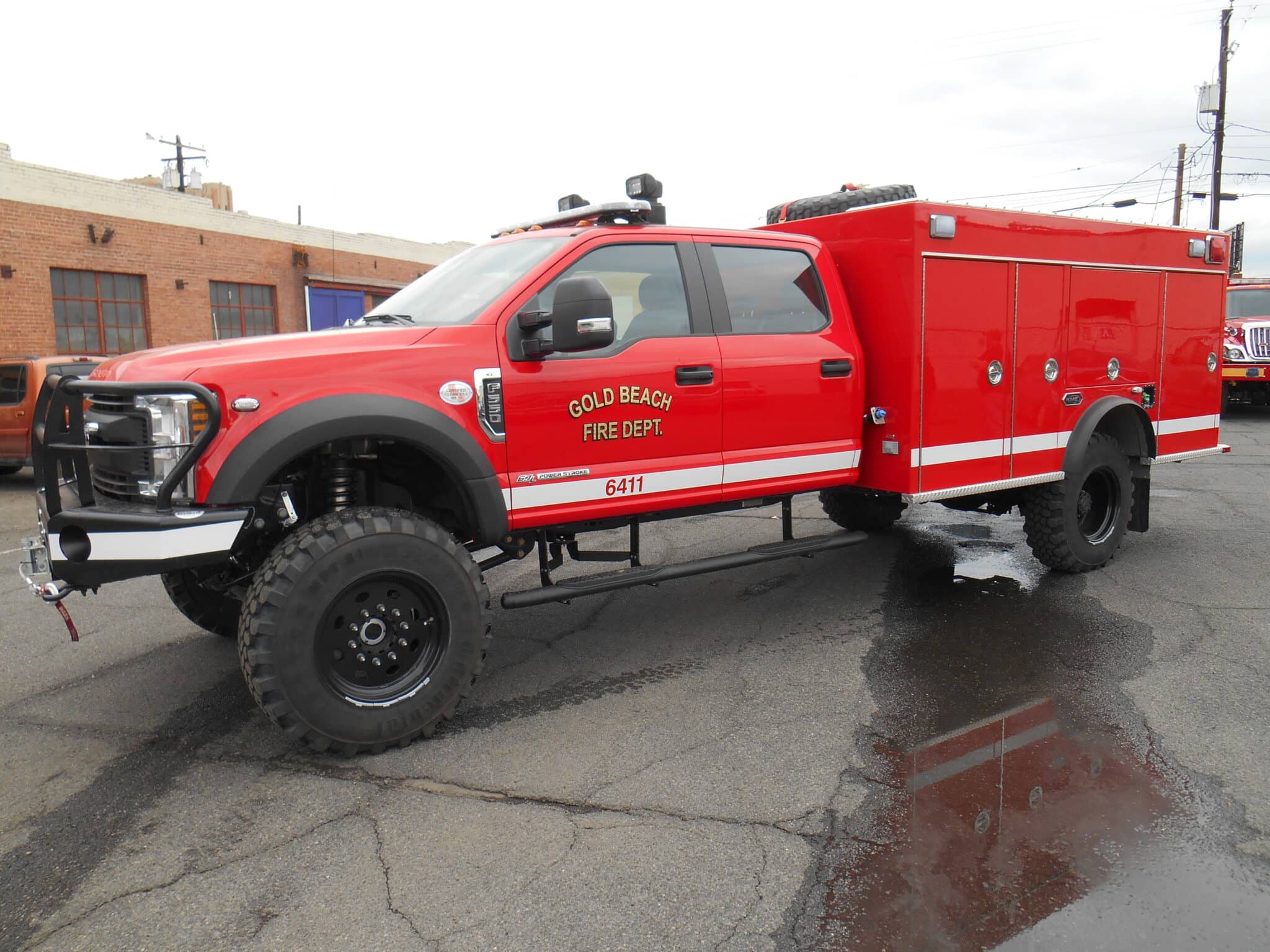 GOLD BEACH FIRE DEPARTMENT (OR)
KME Brush Truck
Gold Beach, OR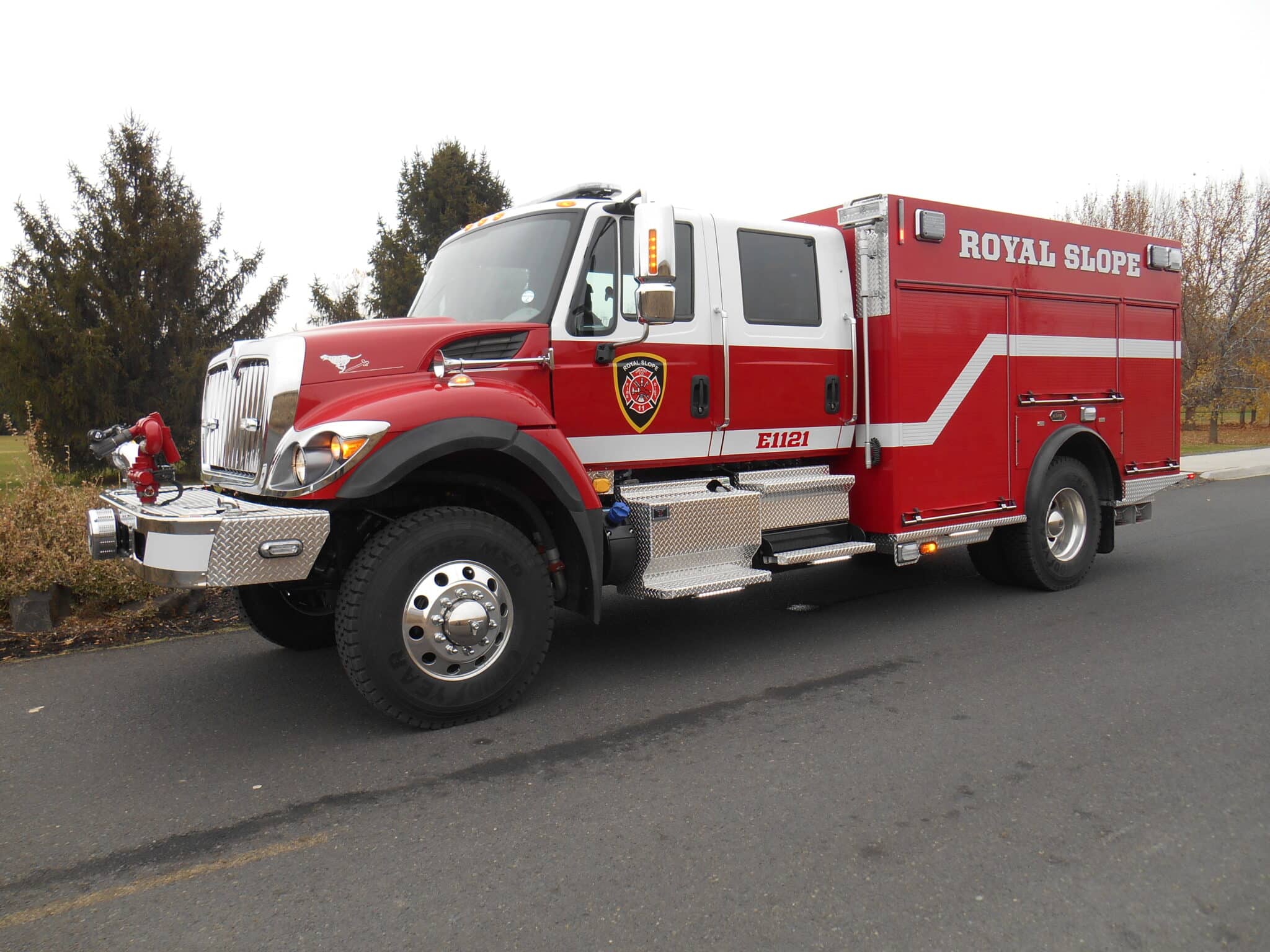 ROYAL SLOPE FIRE RESCUE EMS
KME Ridgerunner
Royal City, WA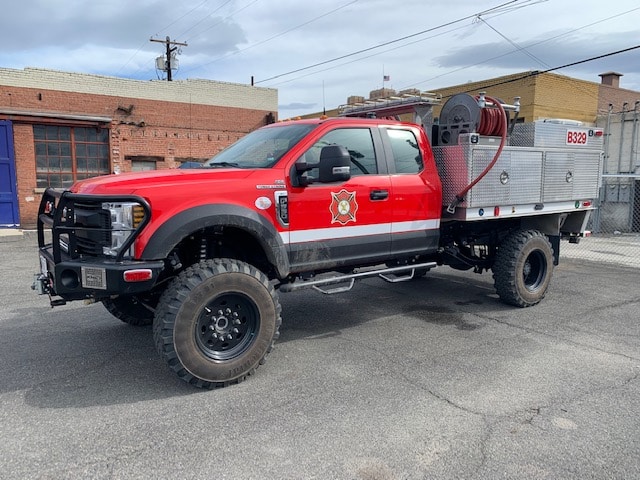 YAKIMA TRAINING CENTER FIRE DEPT
KME Brush Truck
Yakima, WA